A 9 7/16" Export Pewter Plate by Townsend & Compton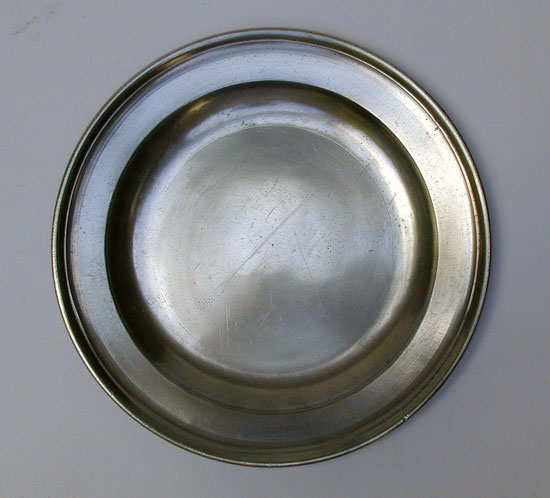 The firm of Townsend and Compton of London exported large quantities of their wares to the Colonies and then the United States. In America the "standard" size for a plate was in the 8" range. Most English and American plates of this period are found in sizes ranging from 7 5/8" to around 8 1/2."

This plate is of an unusual size for export. The occasionally do turn up. This size (appox. 9 1/2") is the standard size used domestically in England. For some unknown reason, this size never had the same popularity in America.

This plate is in fine condition with excellent touches. There is some marking to the back of the plate due to use resting on a table. There is a very faint name scratched on the back of the plate between the touchmarks.
Price: $145
If you are interested in buying this item, please call (860) 267-2146 or email hiltpewter@gmail.com