A Civil War Artillery Shell Jacket -
SOLD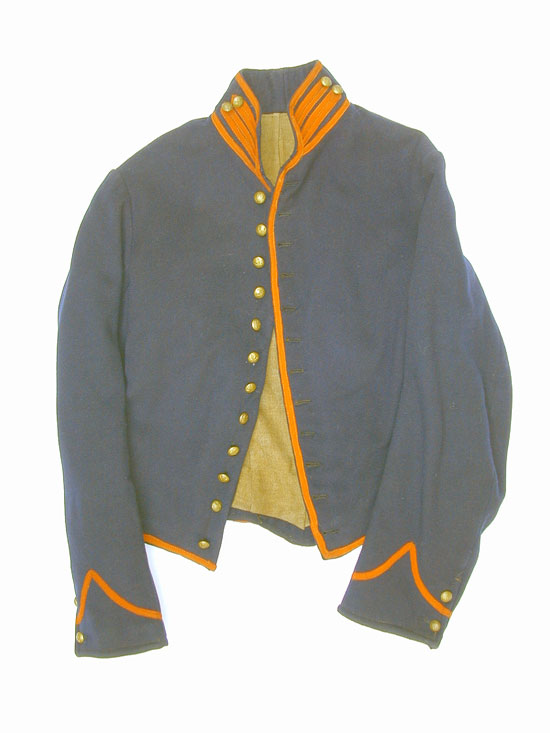 For those of your interested in the Civil War we are offering an original issue Light Artillery Shell Jacket. Several branches of the service employed the short "shell" jackets including the Cavalry and Dragoons. Artillery used red wool piping, Cavalry- yellow, and Dragoons-orange

This jacket is a size 2 and is so marked in the right sleeve. The Jacket was inspected by E. Stephenson U. S. Inspector, Cincinnati, OH.

The jacket retains its original buttons and the buttonholes have all of their stitching intact. The exterior of the jacket is fine with one small repair to the left sleeve. The lining shows some wear in the armpits, indicating that this jacket was issued. Made of a fine woven wool with wool lining and cotton sleeve linings

This jacket is one of the few articles of original Civil War Uniforms that show up on the market from time to time. The color of the jacket is truest to the close up photo of the buttons and button holes.