An Ashbil Griswold Inverted Mold Teapot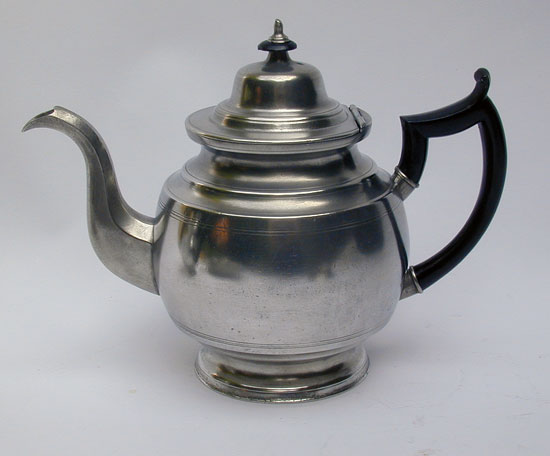 Ashbil Griswold worked in Meriden Connecticut from 1808-1830's. He trained with Thomas Danforth III of Middletown.

Griswold produced a wide variety of forms, beakers, soap boxes, teapots, sugar bowls, coffeepots and there are several porringers extant with his mark.

This teapot is marked on the inside bottom the touch is only fair due to some etching of the interior surface from age.

This piece measure 7 1/2" to the top of the finial. The wood finial wafer is replaced.

Price: $195
If you are interested in buying this item, please call (860) 267-2146 or email hiltpewter@gmail.com