An Export Pewter Plate by Robert Bush & Company -
SOLD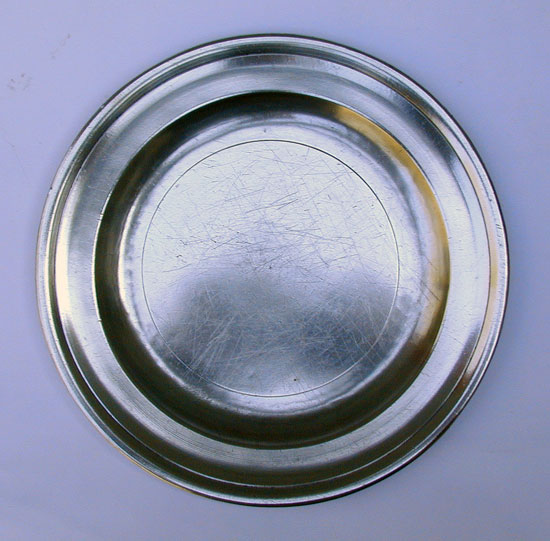 This single reed export pewter plate was produced by Robert Bush & Co a firm involving Robert Bush I beginning operations around 1793. Bush Senior continued working until around 1800. Robert Bush II began his career circa 1796. Due to the number of pieces surviving with these touchmarks, it is quite possible the younger Bush was also involved in this company.

This plate measures 8 3/8" in diameter and unlike much of this firms production which has a tendency to be of a lower quality metal, this particular plate is of a higher grade of pewter. Not quite as fine as London, but better than typical Bristol Export Grade.

In fine condition with some knife marks touches are strong as struck. The hammered bouge is nicely done. Note the LONDON touch is actually LQNDON with a Q substituted for the first O.