A Glass Bottom Tankard Late 19th /early 20th Century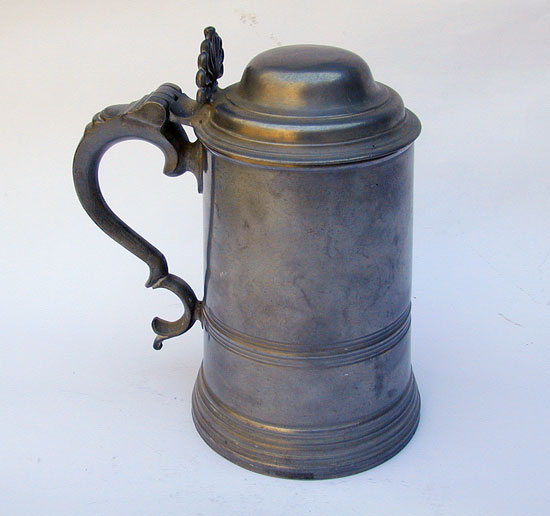 This Glass Bottom Tankard dates from the late 19th early 20th century. It has a typical early 19th century body handle and lid with a more foliate thumbpiece than seen on earlier examples.

The glass bottom although occasionally found on some earlier (first half) 19th mugs and tankards, is more often associated with late 19th early 20th century items.

This piece is in fine condition about 7" tall to top of finial.
Price: $135
If you are interested in buying this item, please call (860) 267-2146 or email hiltpewter@gmail.com