A 1808 Period Musket Bayonet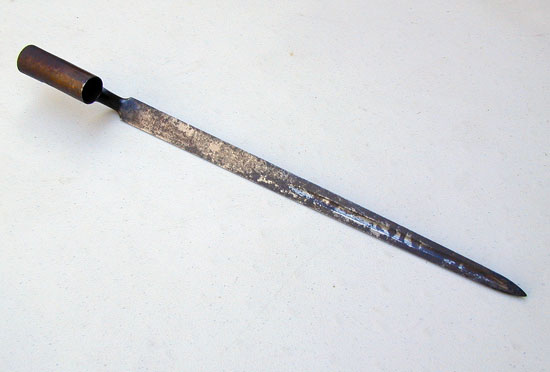 In 1808 Tench Coxe who was the Purveyor of Public Supplies advertised for manufactures willing to produce muskets of the pattern provided with appendages including bayonets of this type.
There seem to be two distinct patterns of 1808 period bayonets, this type with a grove on the blade face and the other without the grove.
Many of these are totally unmarked this example has a "star" struck on the butt end of the blade face. In good condition with some surface rust. 18 1/4" long with a socket 3 1/16" long.

I have personally observed a Bartlett Contract musket with a strikingly similar "star" struck on the barrel.
Price: $295
If you are interested in buying this item, please call (860) 267-2146 or email hiltpewter@gmail.com