A Boardman & Co Double Belly Pewter Coffeepot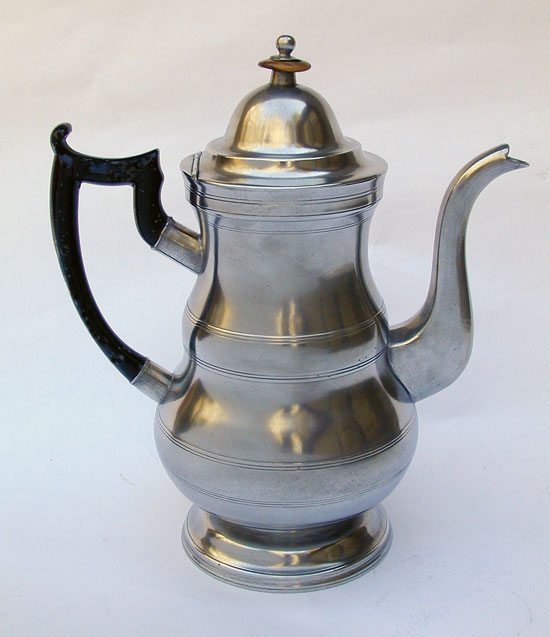 The Boardmans are known for quality of metal and form, particularly during their earlier production.
This "double-belly" Boarman Pewter Coffeepot is one such example. It is very impressive in design and is an elegant addition to any collection. This pot measures 11 5/8" tall to the top of the finial.
Boardman & Co. sold goods in New York City that were produced in Hartford from 1825-27. The vast majority of this particular style coffeepot are marked with the Boardman & Co New York touch.
These are also found engraved. In fine condition inside and out. This example still retains its original ivory or bone finial button.
Price: $935
If you are interested in buying this item, please call (860) 267-2146 or email hiltpewter@gmail.com