Boardman & Hart Pint Baluster Pewter Measure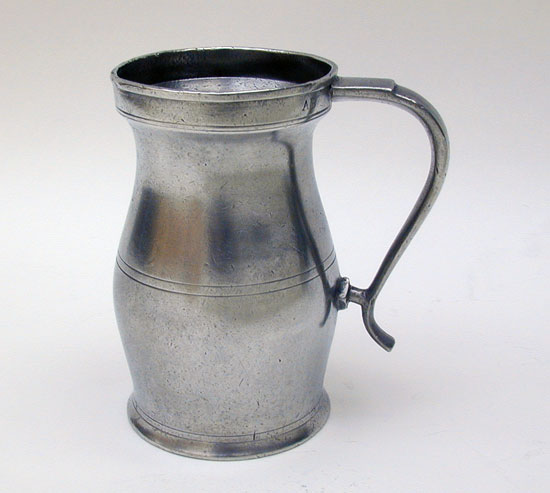 This pint baluster lidless measure was made by the firm of Boardman & Hart, New York. Although marked New York it is likely that measure by the Boardmans as well as the rest of the items they produced marked New York were likely made in Hartford.

The firm of Thomas D. Boardman & Lucius Hart was in business from 1828-1853.

This measure has inspector's initials "AB" to the left of the handle and 1833 to the right.

The measure is in very good plus condition with fine touchmarks. The measure is 5 1/16" tall to the lip.
Price: $2450
If you are interested in buying this item, please call (860) 267-2146 or email philt@snet.net