A Basin Bowl Pewter Porringer by Thomas D. Boardman & Sherman Boardman -
SOLD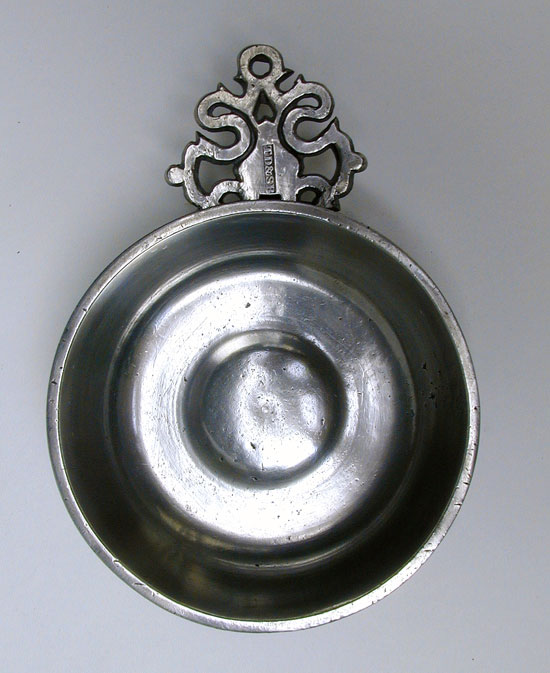 Thomas Danforth Boardman and his brother Sherman were in partnership from around 1808 until circa 1860 and employed substantial numbers of workers producing the tens of thousands of pieces of quality pewter of which collectors seek the surviving examples for their collections today.

This Old English Handle porringer is on a bossed basin bowl not the typical bellied bowl found on the greater percentage of porringers that were produced.

The Boardman day books are in the possession of the Connecticut Historical Society and the records indicate the quantity of porringers produced decreased rapidly during the 1830's.

This porringer is in fine condition with some casting faults on the inside of the bowl up the side. These were caused by air trapped as the metal cooled in the mold.

Measuring 4 1/2" in diameter with a fine TD & SB touch.