An Old English Handle Porriger From the Boardman Danforth Molds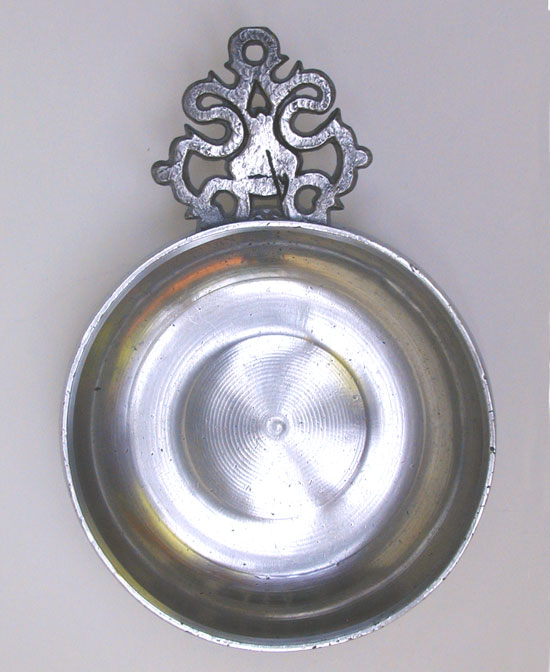 This unmarked 4 1/4" Old English Handle porringer was made in the molds used by the Danforths and the Boardmans. It is most likely a product of the Boardman shop due to quality of metal an turning characteristics.

The porringer is in fine condition with a cut made into the face of the handle perhaps to identify it for the owner.
Price: $235
If you are interested in buying this item, please call (860) 267-2146 or email philt@snet.net