A Pewter Urn Form Coffeepot by Rufus Dunham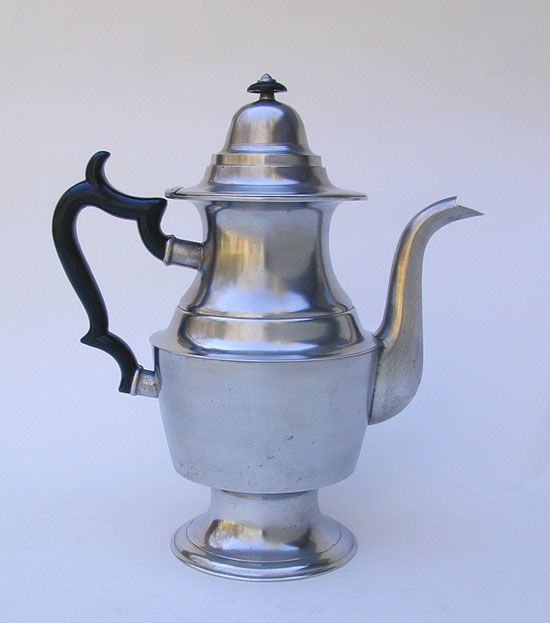 Rufus Dunham worked in Westbrook, ME from 1837-1861. This form was likely circa 1837-the 1840's. He moved to Portland, ME after that an formed the firm R. Dunham & Sons.

This form of coffeepot is similar to a form made by Freeman Porter also of Westbrook.

This pot is in fine condition inside and out. It measures 11 1/2" to the top of the finial.


Price: $295
If you are interested in buying this item, please call (860) 267-2146 or email hiltpewter@gmail.com