An Inverted Mold Pewter Teapot by Daniel Curtiss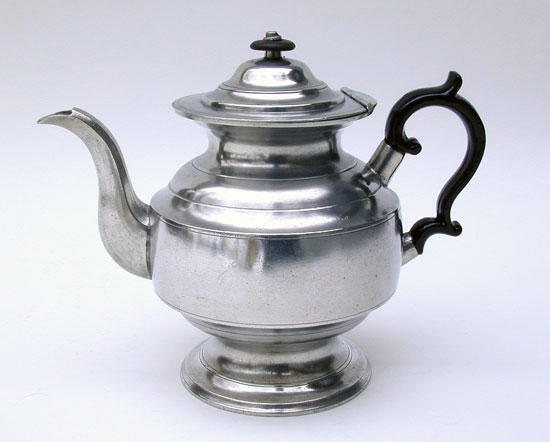 This inverted mold teapot was made in the shop of Daniel Curtiss of Albany, NY. The firm was in business from 1822-1840.

Curtiss produced quality pewter in a variety of forms. His workmanship was consistently fine. Rarely does one encounter a thinly turned piece by him.

The term "inverted mold" means that the top half of the body of the teapot was cast in the same mold as the lower half. One was "inverted" on top of the other.

This teapot is marked with Curtiss' infinity touchmark. The pot is in near fine condition and measures 7 3/4" tall to the top of the finial.
Price: $240
If you are interested in buying this item, please call (860) 267-2146 or email hiltpewter@gmail.com