An Unmarked English Pewter Export Quart Tulip Mug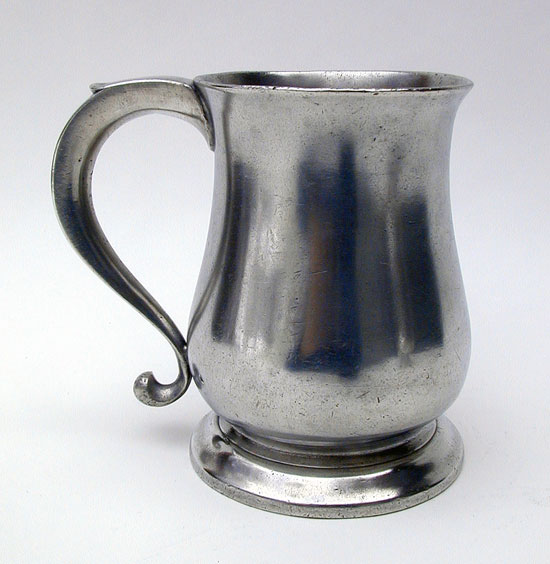 This quart Export tulip mug was likely produced by the Townsend Group during the last quarter of the 18th century.

The foot design on this particular mug is typical of those found on some mugs by Townsend and Compton of London. A "lower" profile foot is found on earlier mugs by John Townsend and his contemporaries.

This mug measures 6 1/8" tall to the lip has a very handsome bud terminal handle and is in very good condition.
Price: $785
If you are interested in buying this item, please call (860) 267-2146 or email hiltpewter@gmail.com