A Pint Middletown Mug by Josiah Danforth -
SOLD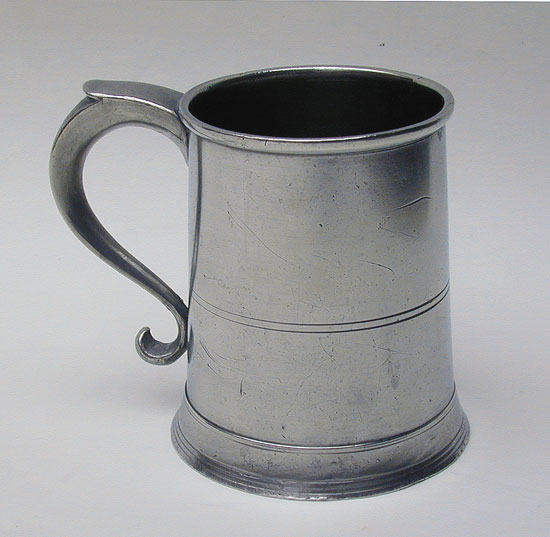 Josiah Danforth was the Grandson of Thomas Danforth II and the son of William Danforth.

This pint mug is made in molds used by three generations of Danforths. Josiah worked from 1821-46. He had trained with his father, William but had his training interrupted at the time of his father's death in 1820.

This mug is from Josiah's early period most likely made prior to 1830. Mugs by him are quite scarce.

This mug is in fine condition with a few spots on the body and some etching only on the inside bottom of the mug. The touchmark is very good plus. The mug measures 4 1/2" tall to the lip.