An Inverted Mold Teapot by Boardman and Hart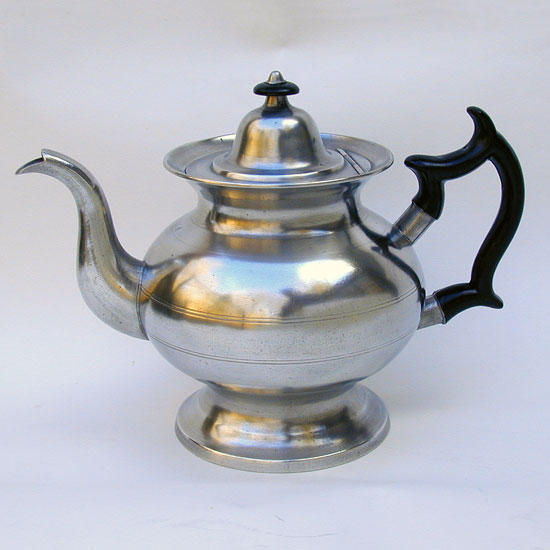 A Season's Greetings picture of a very fine inverted mold teapot by Boardman and Hart, New York City 1828-1853.

Although marked N.YORK, this teapot was most likely made in Hartford, CT. It is felt by many scholars that the operations Boardman had in New York City and Philadelphia were purely mercantile in nature.

7 7/8" to the top of the finial. This teapot is in very fine condition with very fine touchmarks.
Price: $245
If you are interested in buying this item, please call (860) 267-2146 or email hiltpewter@gmail.com