A Small Size Calder Flower Handle Porringer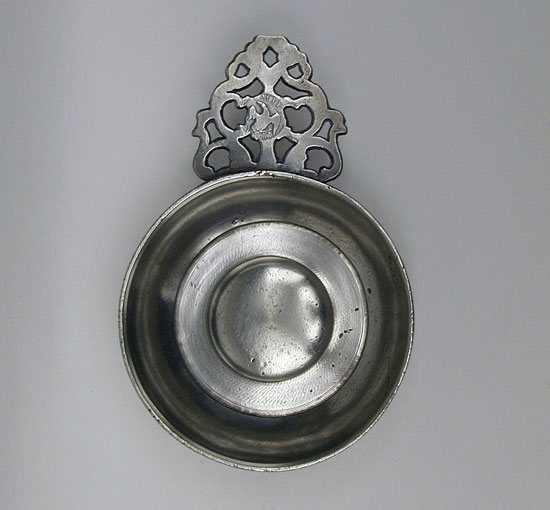 This flower handle porringer was made by William Calder who worked in Providence, Rhode Island from 1817-56. Calder in the tradition of the Hamlins produced carefully manufactured porringers of excellent material and design.

This porringer is in very good plus condition with a fine touchmark. There is a stress fracture in the linenmark. This crack occurred as the metal cooled.

4 3/16" in diameter.
Price: $845
If you are interested in buying this item, please call (860) 267-2146 or email philt@snet.net