A Quart Henry Will Tankard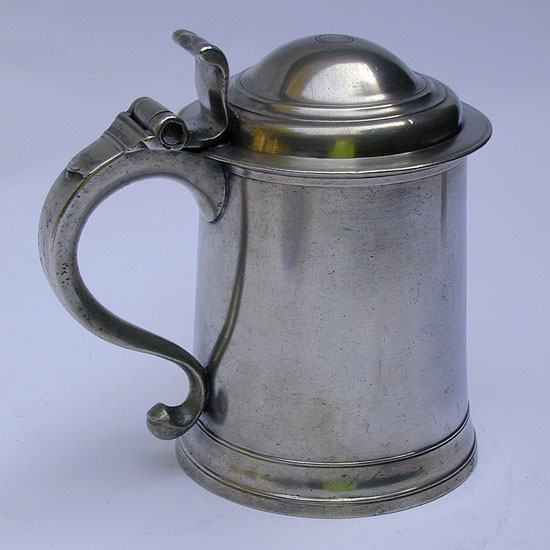 Henry Will was a son of John Will of New York City and Brother to William Will, America's most famous pewterer, this dynasty was responsible for some of the highest level of designs known in American Pewter.

Henry Will worked in New York City 1761-1775;1783-1793 and Albany New York 1775-1783. Henry Will and several other New York City pewterers fled the city during the British Occupation during the American Revolution.

This tankard shows the quality of metal and design employed by this maker. The metal is in fine condition while the touchmark is only fair. This is due to the apparent accumulation of moisture in the interior of the tankard bottom.

The tankard measures 7" tall to the top of the thumbpiece.


Price: $7500
If you are interested in buying this item, please call (860) 267-2146 or email hiltpewter@gmail.com