A Signed Pennsylvania Iron Skimmer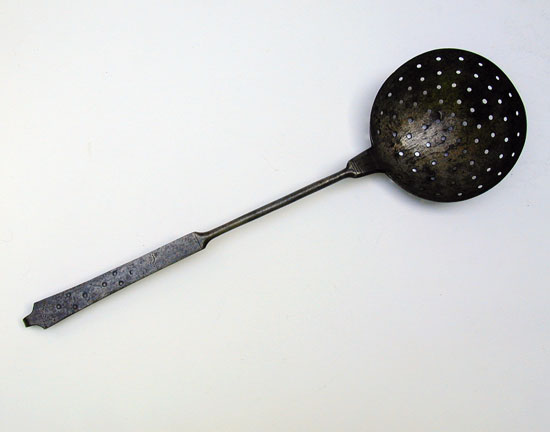 This hand forged Iron skimmer is from Southeastern Pennsylvania and would date circa 1820-40. The blacksmith punch decorated the handle and punched in the initials "K" and "P". The skimmer measures 19" in length.

The skimmer is in very good plus condition with clear decoration. There is a nice "rat tail" hanging hook on the back of the handle.
Price: $170
If you are interested in buying this item, please call (860) 267-2146 or email hiltpewter@gmail.com