A Fine Inverted Mold Teapot by Rufus Dunham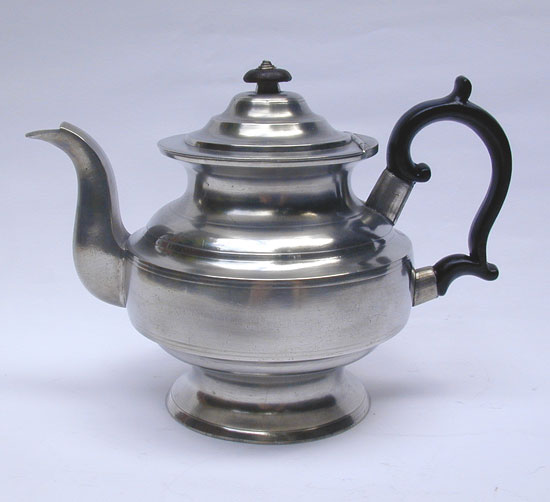 Rufus Dunham produced pewter in Westbrook, ME from 1837 to 1861. In 1863 his son joined the business and they continued to produce product under Dunham & Sons working in Portland, ME.

Dunham produced a variety of tea and coffeepots as well as water pitchers. The quality of his metal and design were excellent for the period.

This teapot is in very fine condition with a few pits to the inside bottom. It retains it's original wood finial button. The touchmark is struck very clearly. 6 1/2" tall to the top of the finial.
Price: $225
If you are interested in buying this item, please call (860) 267-2146 or email hiltpewter@gmail.com