A Near Mint Pint Export Tankard by Ingram & Hunt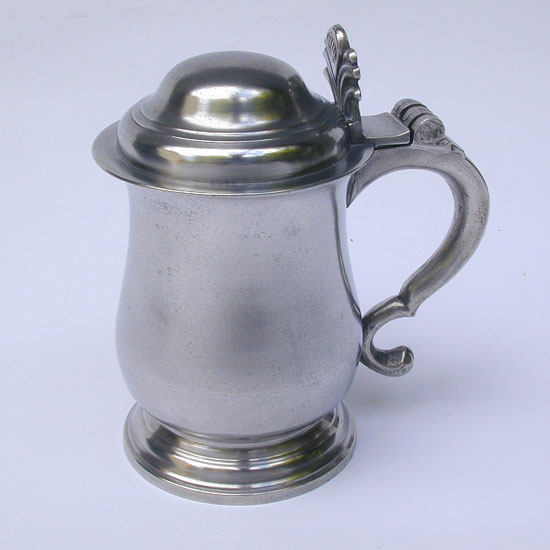 Ingram & Hunt were very active pewterers in the export market. Their exports to the United State in the early days of the Republic must have been extensive.

This particular form of tulip tankard is known in at least three sizes, from the pint to a size holding more than a quart.

This particular example is nearly mint. It shown lathe marks on the surface inside and out. The scrape marks from finishing the thumbpiece are very clear.

Of interesting note is the fact that the touchmark is doubled. This occurred when the die bounced at the time the piece was marked.

Another interesting feature of these tankards is the fact that the thumbpieces are cast in place and not soldered on. 6 1/4" tall to top of the thumbpiece.
Price: $3450
If you are interested in buying this item, please call (860) 267-2146 or email philt@snet.net