A Tall Unmarked Trask Beaker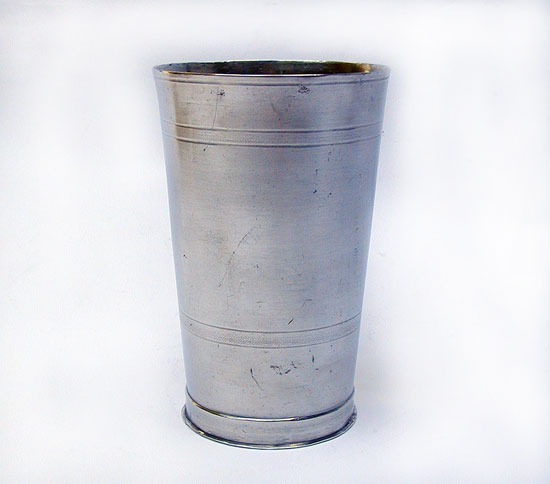 Both Israel and Oliver Trask made these tall sheet metal beakers used both domestically and as chalices in communion sets.

5 3/8" tall, this beaker is in keeping with the tall beakers made in Boston, Middletown, CT and Hartford, CT from the third quarter of the 18th century on.

Although made in New York City and Philadelphia, beakers of this size had their greatest popularity in New England.

Constructed of sheet metal (see photo with arrows pointing to the seam in the body)with knurled decorative bands on the body as well.

Early 19th century. Fine metal outside with some etching on the inside.
Price: $425
If you are interested in buying this item, please call (860) 267-2146 or email hiltpewter@gmail.com