A Very Early Form Tulip Tankard by Edward Ubly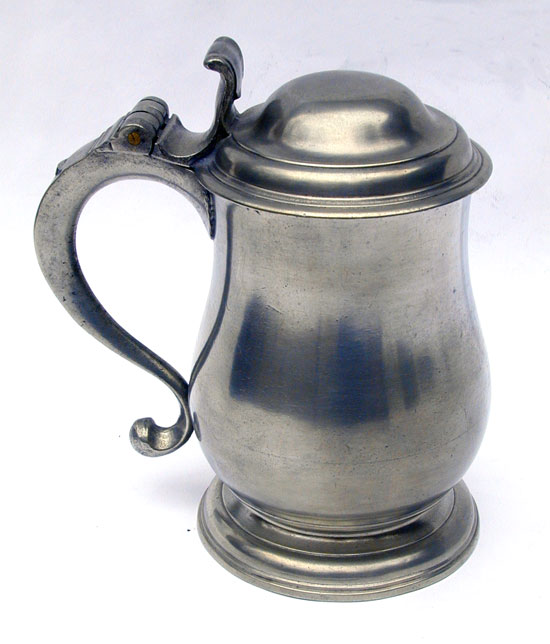 Edward Ubly produced pewter from 1716 to the 1740's in London.

The apprentice of John Donne a well known maker of flat lid tankards, Ubly's forms are well designed and are quite unique when compared to other similar items.

This tulip tankard is quite bulbous and is very close in form to a known cream pot by the same maker. Ubly is also known to have made "Cricket Ball" teapots.

He apparently had a place in the export market and pieces by him are found equally on both sides of the Atlantic.

In near fine condition with a fine touchmark. 7 3/4" tall to the top of the thumbpiece.
Price: $3850
If you are interested in buying this item, please call (860) 267-2146 or email philt@snet.net