A Thomas Badger Plate -
SOLD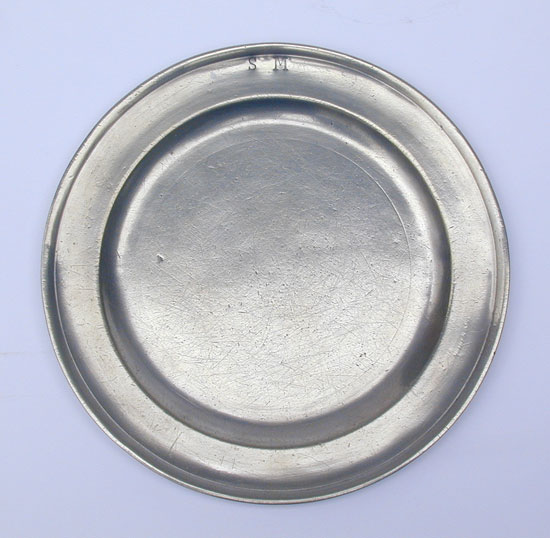 Thomas Badger's touchmark has an eagle as it's device. The eagle he used for his model was derived from the Massachusetts Large Cent.

This plate is 7 3/4" in diameter and is in very good plus condition with very good touches showing some wear.

Badger produced flatware exclusively. At present there are no known examples of a piece of hollowware by this man.

His metal and workmanship are consistently excellent.

Badger worked in Boston from 1787-1815.