A Philadelphia Plate Marked Love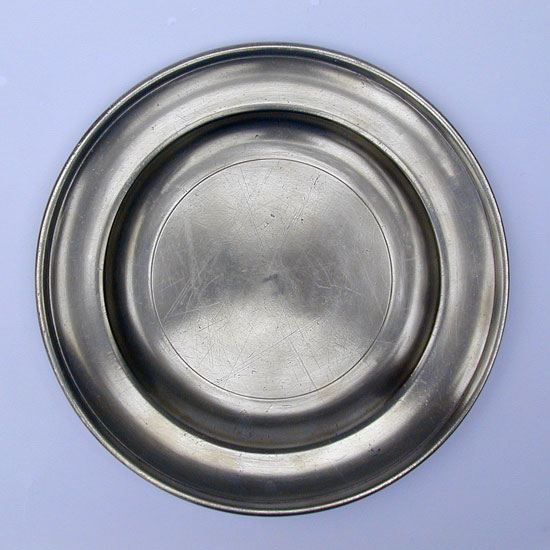 This 7 13/16" plate marked "Love" is by a group of Philadelphia pewterers. The "Love" touchmark was first used in the mid 18th century.

This plate would date circa 1780-1820's. In fine condition with fine as struck touches.

It is believed that the Palethorps were involved in some of the later production of Love pewter.

Price: $365
If you are interested in buying this item, please call (860) 267-2146 or email hiltpewter@gmail.com