A Star Corner Block Jacquard Pattern Coverlet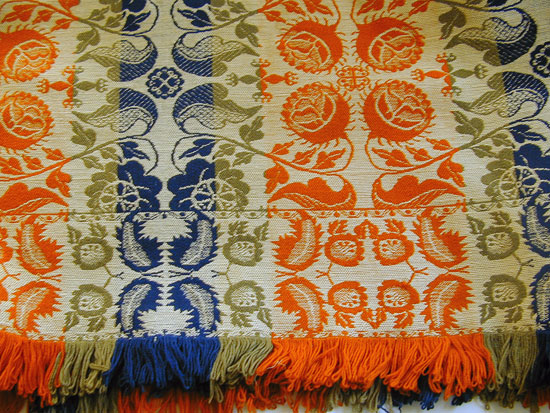 This Star pattern Coverlet is made of Wool and Cotton. This type of coverlet is attributed to the South East region of Pennsylvania or Maryland and dates from the mid-19th century.

Made of two panels seamed in the middle, this coverlet is in excellent condition. Measuring 96" L X 86" wide.
Price: $900
If you are interested in buying this item, please call (860) 267-2146 or email hiltpewter@gmail.com