A Fine Condition Plate Marked Love -
SOLD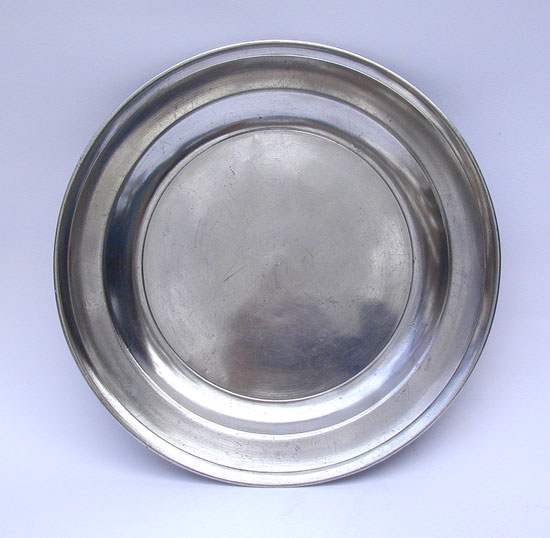 The "Love" touchmark was used by a succession of Philadelphia pewterers beginning in the mid-18th century and continuing into the first third of the 19th century.

This 8 3/8" plate is marked in a manner that is commensurate with the period circa 1790-1820.

Note the use of a "London" label. During the 18th and at the beginning of the 19th century London quality pewter was the standard that the rest of the world followed.

A number of American makers in Pennsylvania, New York, Rhode Island, and Massachusetts used "London" labels on their products.

In very fine condition both metal and marks.