A Wonderful Unmarked 18th Century Antique English Export PewterTeapot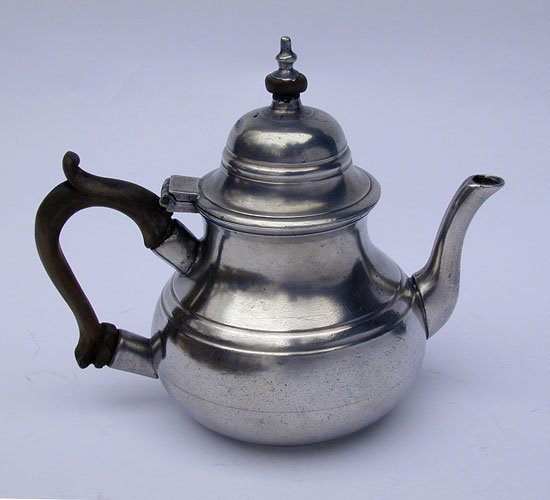 This 18th century English Export teapot retains its original handle and finial button.

An exception to the rule that these Export teapots are nearly always marked. On occasion one turns up only marked with a crowned "X".

The body form and turning mimic some of the work by the Townsend group. The finial however is unlike those seen on Townsend teapots.

In fine condition inside and out. 6 5/8" tall to top of finial.
Price: $2950
If you are interested in buying this item, please call (860) 267-2146 or email hiltpewter@gmail.com