A Mid 18th Century English Push Up Brass Candlestick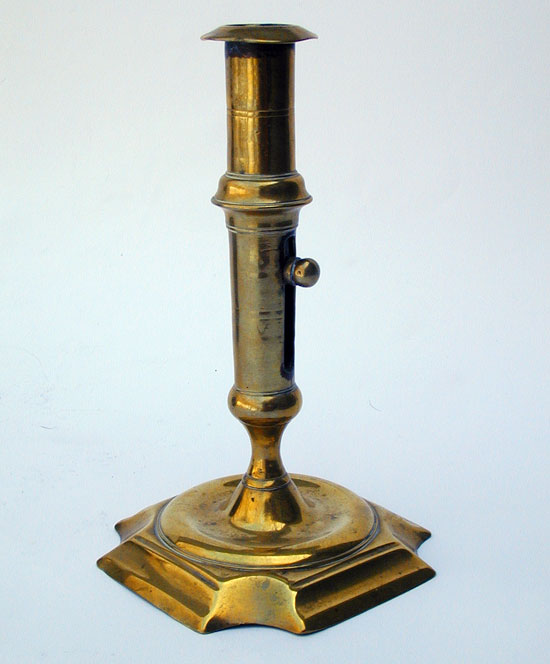 This 6 3/4" tall push-up candlestick features a "clipped" corner base. The spring friction push up is fully functional.

This style stick dates from the mid 18th century. The shaft was cast in halves and spelter soldered together.

The base has had some lead added on top of the shaft junction to hold it tight. The shafts were peened over to hold them onto the base. Sometime they became loose and this method was used to stabilize them.
Price: $375
If you are interested in buying this item, please call (860) 267-2146 or email hiltpewter@gmail.com