A Double Handled Export Sugar Bowl by Henry Joseph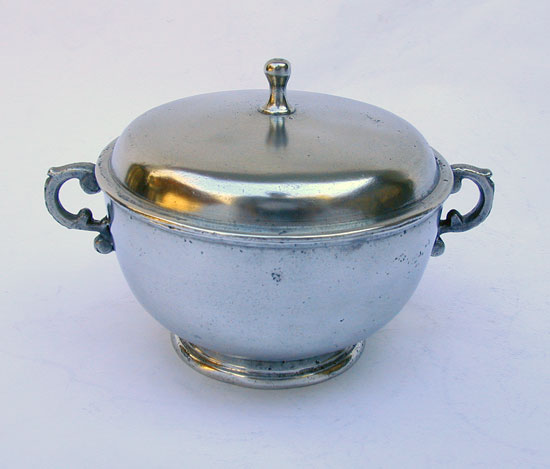 18th century English Export Sugar Bowls are rarer than 18th century American Sugar Bowls.

This double handled example by Henry Joseph is one of approximately 1/2 dozen known double handled bowls. At least three of those are by William Eddon.

This bowl is in good condition with a fine touchmark. The bowl measures 4 1/8" tall to top of finial and 6 3/8" wide at handles.

A truly scarce Export item.
Price: $4400
If you are interested in buying this item, please call (860) 267-2146 or email hiltpewter@gmail.com