A Fine Deep Dish by Richard Yates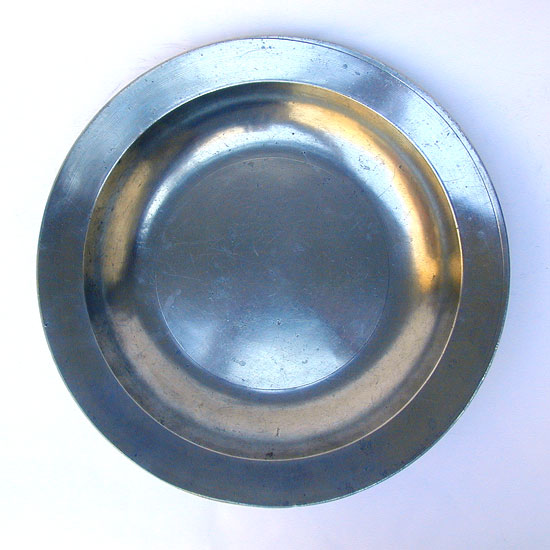 This 13 1/8" diameter deep dish is from the shop of Richard Yates of London. Yates was in business from around 1775-1824.

His work is of excellent quality. The metal is of a very high grade. The touchmarks on this particular dish are about as well struck as you can find.

Note that the hallmarks have the initials LY. This is for Lawrence Yates, Richard's father.

The hammering on the booge is well done an very pronounced. In fine condition with a few light areas of spotting.

Of additional interest is the incised line on the face of the rim that goes off at an angle. This is where a cutting tool caught the face of the plate in the turning process.
Price: $565
If you are interested in buying this item, please call (860) 267-2146 or email hiltpewter@gmail.com