A Paneled Side Teapot by Leonard Reed & Barton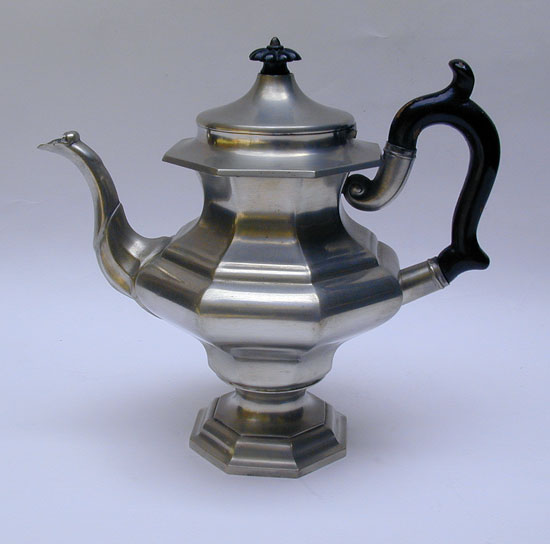 This paneled sided teapot is by Leonard Reed & Barton. The firm was in business from 1835-1840. Reed & Barton continued in business after this.

This firm employed all the "latest" manufacturing techniques at their manufactory in Taunton, MA.

They produced true tea and coffee sets, including sugar bowls creamers and waste bowls. The 2000 on the bottom is a style number and the "5" is the number of cups the pot holds.

10" tall to the top of the finial. In fine condition with it's original wood finial and handle.
Price: $165
If you are interested in buying this item, please call (860) 267-2146 or email hiltpewter@gmail.com