A Fine Pint Mug by John H. Palethorp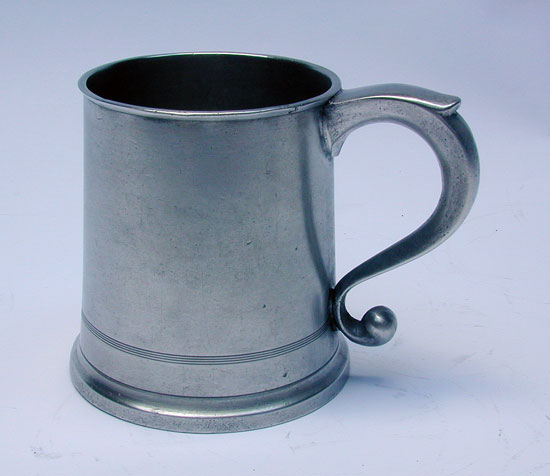 This fine pint mug was made by John Harrison Palethorp, Philadelphia, circa 1820-25.

This mug is made using the same set of molds previously used by Robert Palethorp Sr. & Jr.

In fine condition with a very good plus touch, struck on the inside bottom. 4" to top of lip of body.
Price: $2250
If you are interested in buying this item, please call (860) 267-2146 or email philt@snet.net