A Fine Double "C" Handled Townsend & Compton Tankard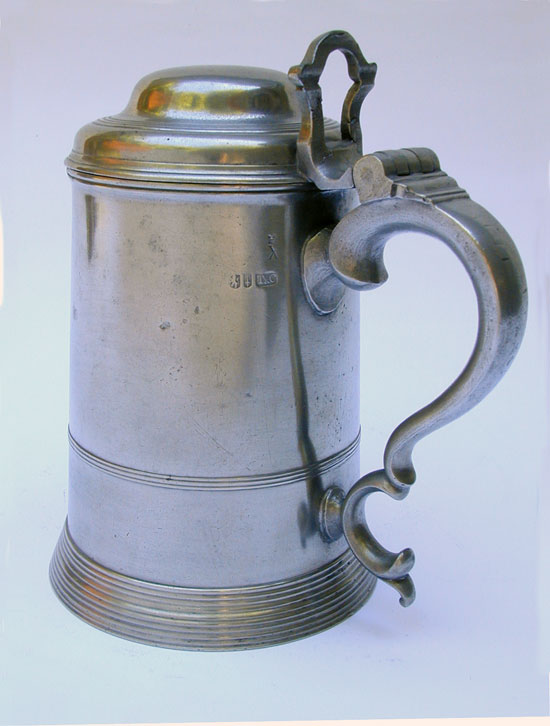 Townsend & Compton along with their predecessors and successors are responsible for the greatest amount of surviving 18th and early 19th century English Export pewter.

Collectively these firms exported more goods to the Colonies and later the States than any other firm or group of pewterers.

The quality of metal and workmanship is excellent. The variety of styles and forms is also great.

This tankard was made by Townsend & Compton circa 1779-1806. It is in fine condition with a fine touchmark on the inside bottom as well as the maker's hallmarks on the outside of the body to the left of the handle. It is 7 5/8" tall to the top of the thumbpiece.
Price: $2350
If you are interested in buying this item, please call (860) 267-2146 or email philt@snet.net