Export Teapot by Ingram & Hunt of Bewdley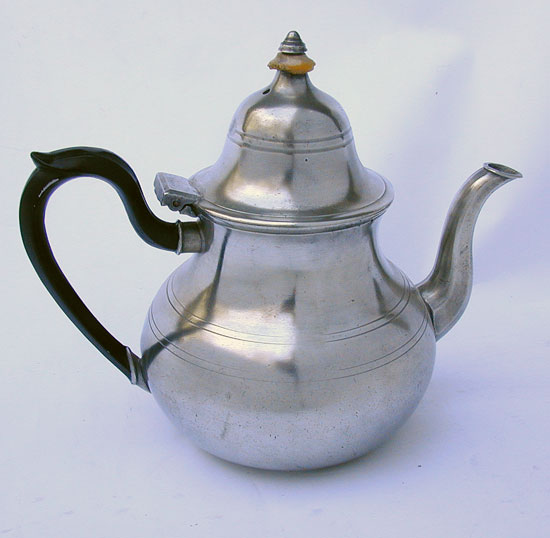 A fine example of a pear shaped export teapot by Ingram & Hunt of Bewdley circa 1788-1807.

This firm exported a wide variety of forms to the Colonies and later the United States. These forms include pear shaped teapots as well as drum shaped teapots, several designs of tankards in various sizes, mugs in different sizes and forms, and beakers.

The quality of their work is consistently excellent. The metal used was equally excellent.

In fine condition retaining the original bone finial button. 7 1/8" tall.
Price: $850
If you are interested in buying this item, please call (860) 267-2146 or email hiltpewter@gmail.com