A Very Fine London Quart Pear Shaped Teapot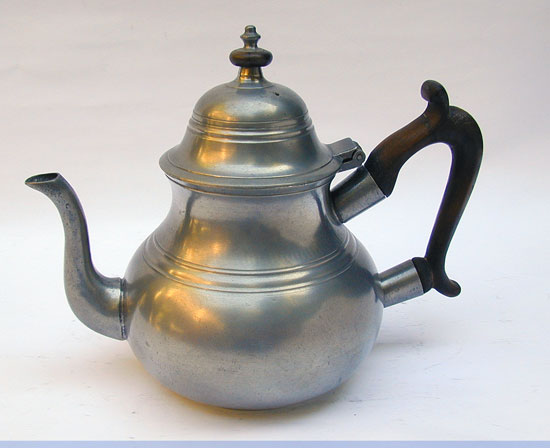 This London marked quart pear shaped teapot is a very fine example of an export teapot dating from the last half of the 18th century. This appears to be an "as-struck" touchmark of Richard Yates w-1772-1820's. This teapot is most certainly pre-1800.

The molds used for making this teapot closely follow those used by Samuel Ellis, Henry Joseph and others.

The touch design also follows some late 18th century touch designs used by the Compton branch of the Townsend group.

In very fine condition inside and out. 7" tall to top of finial. Restored wood handle and button done in the 18th century manner.
Price: $3850
If you are interested in buying this item, please call (860) 267-2146 or email philt@snet.net