Tulip Quart Tankard by John Townsend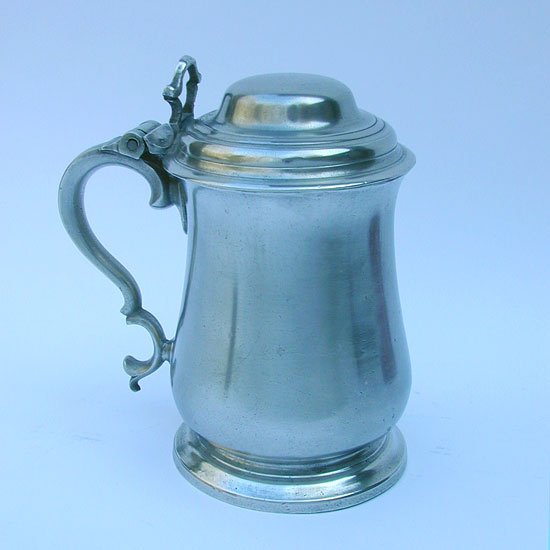 This tulip tankard with open chair-back thumbpiece and double C scroll handle was made for export by John Townsend. Townsend was active in London from 1748-until his death in 1801.

Townsend entered in to a succession of partnerships over the course of his career. He and his partnerships are responsible for a substantial portion of the export pewter found in America.

This tankard is in very good to fine condition. The touchmark is fine as struck. The inside is very clean with sharp turning lines on the inside of the lid.

7 3/8" to top of thumbpiece.
Price: $2250
If you are interested in buying this item, please call (860) 267-2146 or email hiltpewter@gmail.com