An Unusual "RG" Antique American Pewter Crown Handle Porringer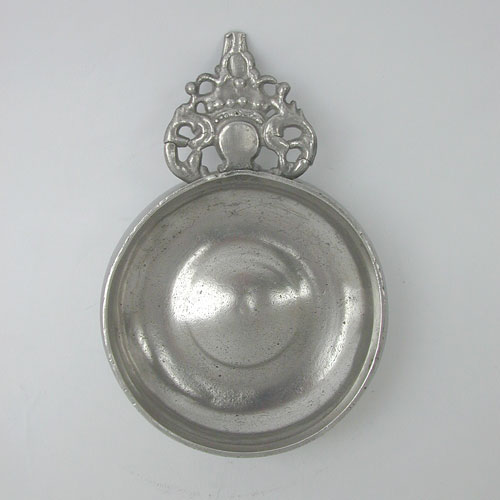 This New England RG porringer is unusual as the top opening is not pierced through. Apparently the mold separated slightly allowing metal to flow into the opening and taking on the impression of that part of the mold that is normally hidden.

These initial porringers date from the late 18th to early 19th century. It is felt many of them originated in the Boston area.

4 1/8" in diameter, 6 3/16" overall length. In very good to fine condition.
Price: $335
If you are interested in buying this item, please call (860) 267-2146 or email hiltpewter@gmail.com