A Handsome Tulip Tankard with Heart Thumbpiece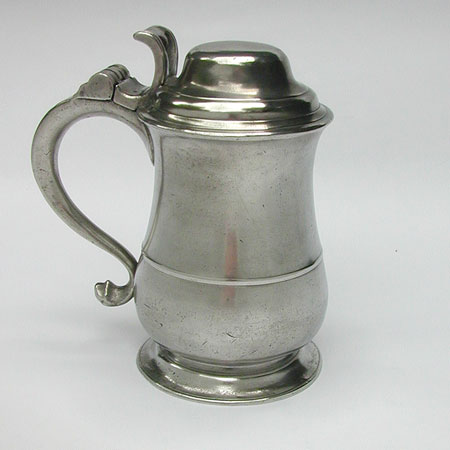 A mid-18th century tulip tankard with heart-cutout thumbpiece.

This tankard has a very worn touchmark of Ash & Hutton, of Bristol, England. Ash & Hutton had a reasonable export business to the Colonies.

This style of tankard with its narrow body seems to be unique to the Bristol area. Aside from the heart-cutout thumbpiece this tankard has an unusual "split-bud" handle terminal.

7 1/2" tall to top of thumbpiece. In very good plus condition.
Price: $950
If you are interested in buying this item, please call (860) 267-2146 or email hiltpewter@gmail.com