A Fine & Scarce Quart Pewter Tankard by Thomas & Sherman Boardman -
SOLD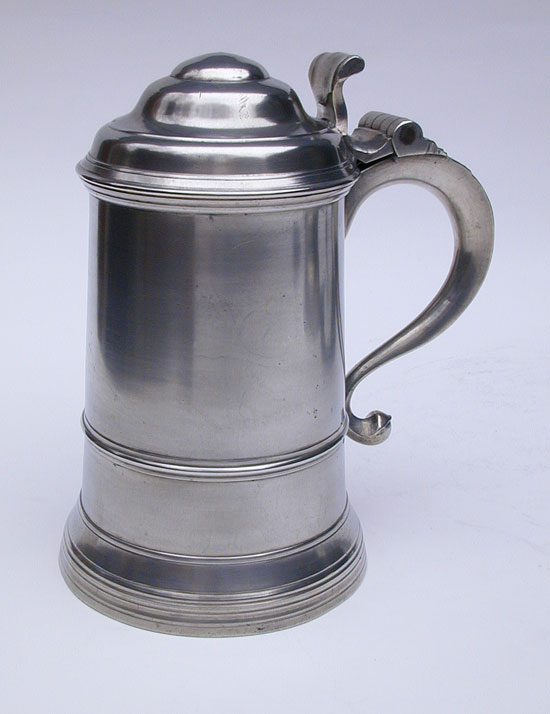 This excellent example of a Boardman Pewter Tankard is one of the very few known to exist. The body of this tankard is far more frequently found on one-quart flagons of similar design. The flagons incorporate a spout on the front of the body, whereas tankards do not have spouts.

This tankard is in fine condition with mint touchmarks of an X over TD&SB in rectangle over the BX crown touch.

This was made in the shop of Thomas D. Boardman and his brother Sherman. They entered into a partnership in 1810. Although the partnership lasted until 1860 this tankard certainly would date prior to 1820. Tankards were popular in the 18th century in this country however they fell out of favor during the early 19th. Even English Export Pewterers ceased shipping tankards around this time.

The tankard measure 8 1/8" to the top of the thumbpiece. The base diameter is 5 1/16"; top dia. 4 1/8", lid dia. 4 3/16".

A fine example for any collection.