A Super Condition Pint Tulip Export Pewter Mug by Townsend & Compton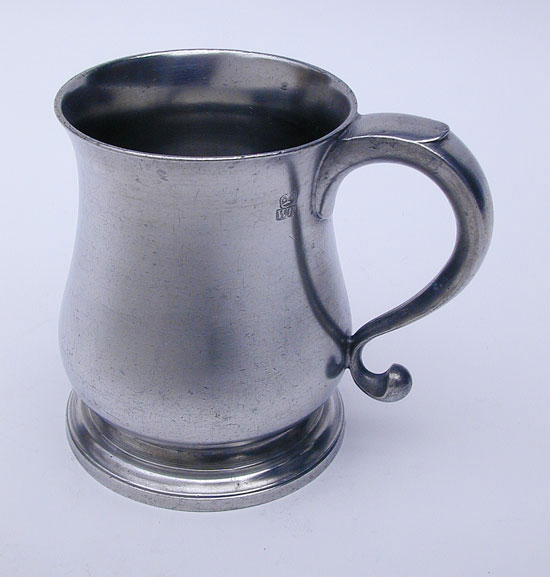 This pint tulip form Export Pewter Townsend & Compton pint mug is one of their most attractive forms that they exported to America. The firm was in business in London from 1784-1802.

The partnership was between John Townsend and his son-in-law Thomas Compton. The Townsend group of pewterers included and number of partnerships spanning half a century. Thomas Compton continued the "family" tradition into the 19th century. His son, Townsend Compton also follow suit.

This pint mug is in very fine condition. The touchmark is perfectly struck on the inside bottom. Also the lathe marks show clearly on the inside of the body. The WR crown is clearly struck to the left of the upper handle. The surface shows little wear. This is in about as fine a condition as these are found...4 11/16" tall to the lip of the body.

Price: $725
If you are interested in buying this item, please call (860) 267-2146 or email hiltpewter@gmail.com