An Export Pewter Pint Tulip Mug by Townsend & Compton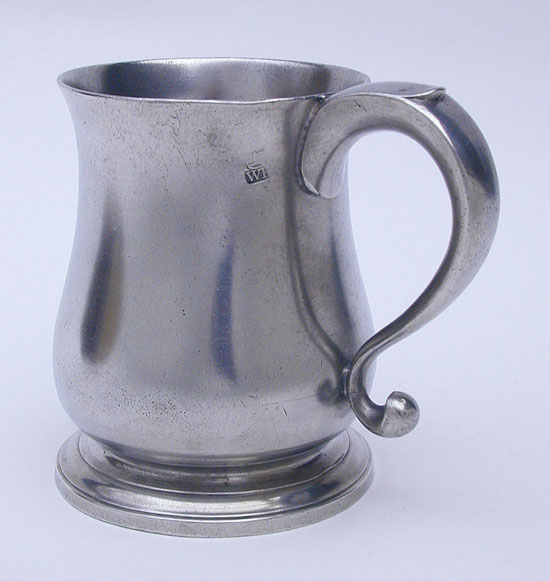 Another pint tulip form Export Pewter Townsend & Compton mug. Again this is one of their most attractive forms that they exported to America. The firm was in business in London from 1784-1802.

This example is not quite as fine as the other example. The outer surface shows signs of use, but no abuse. The touchmark is "as struck" and shows some wear. The WR Crown is a partial impression. The upper handle clearly shows finish scrape marks on it.

Overall a fine example of an 18th century tulip form Export Pewter Pint mug. This measure 4 11/16" tall to the lip of the body.

Price: $575
If you are interested in buying this item, please call (860) 267-2146 or email hiltpewter@gmail.com