An Outstanding Set of 4 Thomas Badger Pewter Plates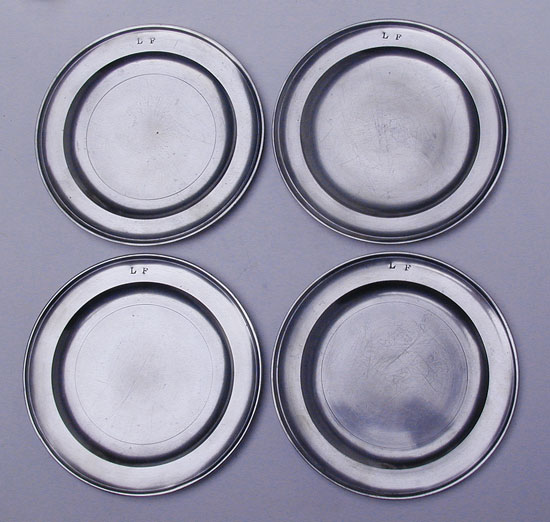 A near mint set of four 7 13/16" plates by Thomas Badger with owner's initials
"L F".
Badger worked in Boston from 1787-1815. It is apparent the Badger used the eagle design that was on the Massachusetts Large Cent.

I wrote an article surmising that the Massachusetts Large used by his die cutter as the pattern for his die was the "horned" variety. Note the plume coming off the top of the beak of the eagle. This die break is present on some Massachusetts Large Cents and clearly present on Badger's Eagle.

This set is in wonderful condition with well struck touch marks, lathe turnings clearly showing, and very few knife marks. One plate has some very superficial etch marks. Sets especially as nice as these are hard to come by.

Price: $1150
If you are interested in buying this item, please call (860) 267-2146 or email hiltpewter@gmail.com