An Unmarked Old English Handle Basin Bowl Porringer -
SOLD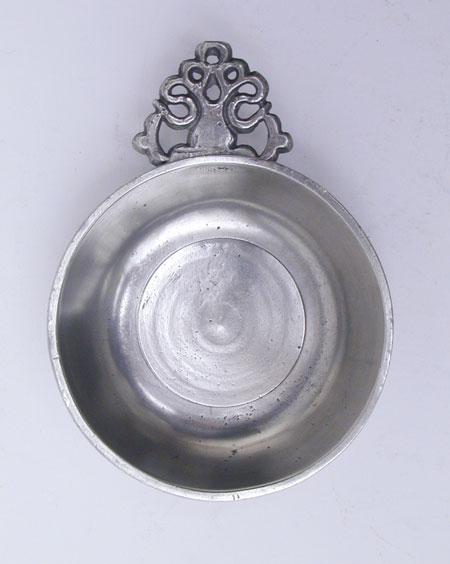 An Unmarked Old English Handle basin bowl porringer. There are examples of this porringer found marked by Samuel Danforth, Edward Danforth and Thomas Boardman. The bowl is 3 ¾" in diameter and as noted is a basin form bowl unlike the typical bossed bottom belly sided bowl seen on the majority of porringers.
This example is in very good plus condition with a good linen mark on the inside of the bowl where the handle is "burnt" on.
A nice example of an unmarked American Pewter Porringer.