A Fine Export Flower Handle Porringer by Edgar Curtis & Co.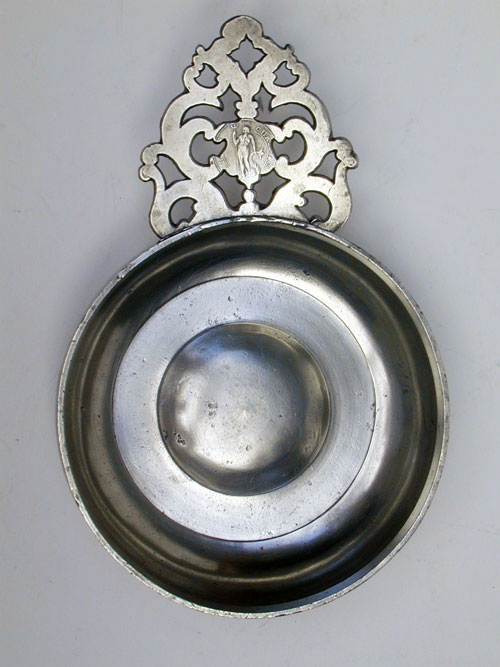 A fine large Export Pewter Porringer with flower handle by Edgar Curtiss & Co, Bristol, England 1793-1801. This firm produced a wide variety of pewter items for export, including plates, dishes, basins, mugs, tankards, teapots as well as porringers. Interestingly, in spite of the extensive quantity of pewter that was exported to the Colonies and later the United States, the number of surviving English Export Porringers is not that great. There are likely 30 or more American porringers for every English Export porringer that is found.

This porringer bowl measures 5" in diameter, there is a large strong linen mark and the touchmark is as nice as they come.

Price: $435
If you are interested in buying this item, please call (860) 267-2146 or email hiltpewter@gmail.com