An Unmarked Boardman Coronet Handle Porringer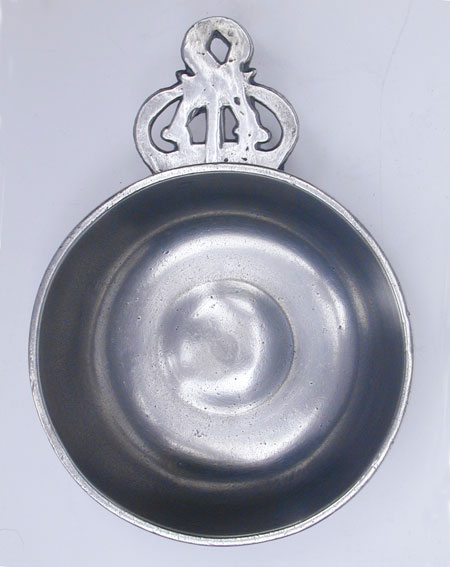 Although unmarked this coronet eared porringer is the product of the Boardman shops in Hartford, Connecticut. Thomas Boardman was in business from 1804-73 a remarkably long career. He and his partnerships produced tens of thousands of pieces of pewter of varied forms and designs.

As time progressed so too did Boardman's designs. This "modernization" shows clearly in the designs of Tea and Coffeepots as well as Church Flagons. Another factor of time is that certain forms fell out of fashion. Porringers are one such form. The Boardman Day Books in the Collection of the Connecticut Historical Society show that the production of porringers slowed in the 1830's and likely ceased by the end of the decade.

This porringer measures 3 15/16" in diameter. The bowl is a bossed basin bowl form it is in near fine condition.

Price: $120
If you are interested in buying this item, please call (860) 267-2146 or email hiltpewter@gmail.com