A Export Pewter Porringer by Robert Bush I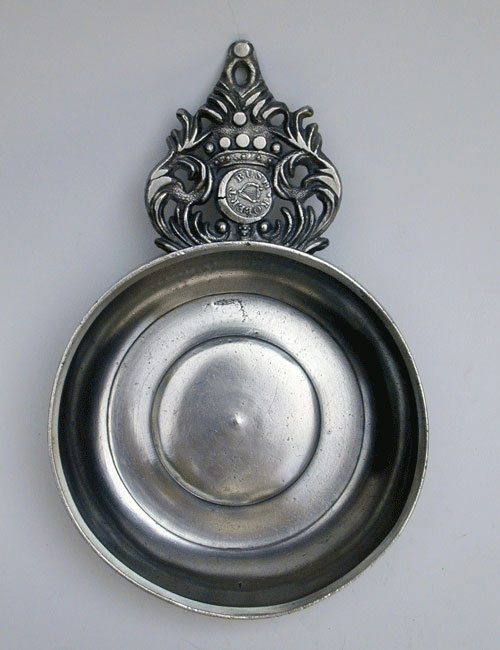 English Export Pewter Porringer by Robert Bush I, Bristol, England 1755-1800. Robert Bush, Sr. along with his son Robert Bush Jr and Robert Bush & Co. had an impressive export business to the Colonies and later the United States. These firms produced plate dishes basins mugs tankards teapots flagons, measures, and porringers in various sizes and designs. The metal that was used in their flatware tended to be of an inferior higher lead content than found in London pewter. On the other hand, their hollowware, like this porringer, was made from a high-quality metal.

This porringer has a bowl diameter of 5" and is in very fine condition. The face of the handle or "ear" is plannished. This practice ended at the beginning of the 19th century. This will a nice addition to an English Export Collection.

Price: $525
If you are interested in buying this item, please call (860) 267-2146 or email hiltpewter@gmail.com