An Export Tulip Form Pewter Mug by Joseph Spackman -
SOLD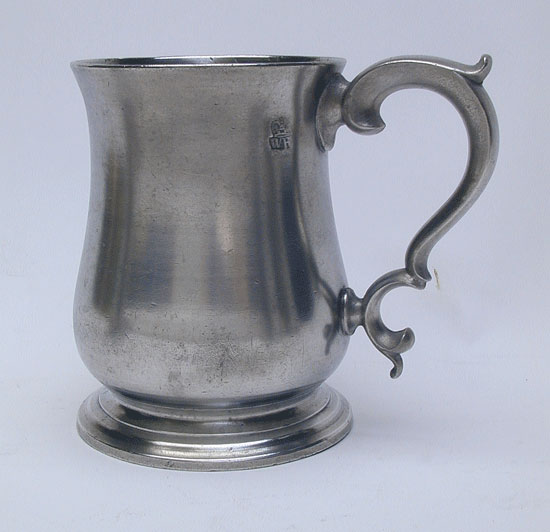 An Export Pewter Tulip Form Mug by James Spackman II, London 1781-1800. I attribute the touchmark on this piece with confidence to this man. I have owned a pint taper-sided mug of late 18th century design with this same touch. Both that mug and this example were found in the Northeast US.

Both James Spackman I and II had an export market here. They sent various types of hollowware and considerable amounts of flatware in their shipments.

This mug measures 4 7/8" tall to the top of the lip. The double "C" handle design is typical of the last quarter of the 18th century.

This mug is in very fine condition with lathe marks clearly present on the interior of the mug. The touchmark is beautifully struck. There is a WR crown verification mark struck to the upper left of the handle.

An excellent example of an Export Pewter Pint Mug.