A Scarce WN New England Initial Handled Porringer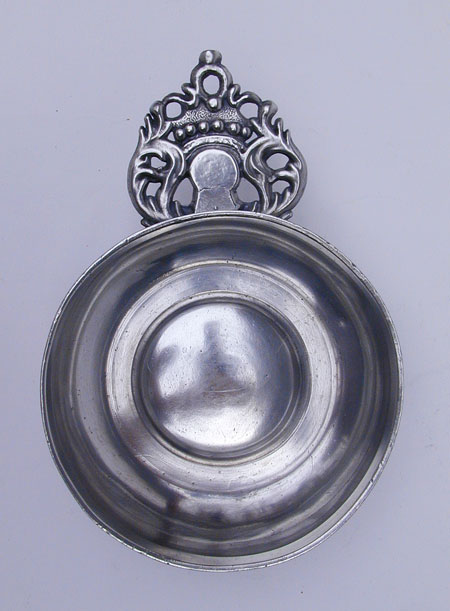 New England WN Crown Handle Porringer. There were numbers of pewter porringer makers in New England who produced porringers with raised cast initials on the backs of the handles. These initials were struck into the back plate of the mold, resulting in raised initials on the backs of the handles. There are a number of different initials including SG, IC, EC and WN just to name some of them. WN is one of the less common makers. These porringers generally date from the late 18th to early 19th century and originate in Boston.

This porringer is in fine condition with very fine initials. The bowl measures 4 5/8" in diameter.
Price: $265
If you are interested in buying this item, please call (860) 267-2146 or email hiltpewter@gmail.com