An Export Pewter Quart Taper-Sided Mug by Townsend & Compton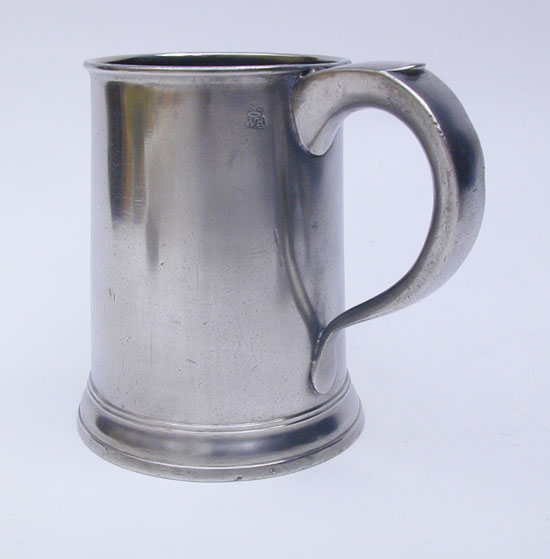 Quart taper-sided Export Pewter Mug by Townsend & Compton, London 1784-1802. John Townsend was the principal of the firm and Thomas Compton, Townsend's son-in-law was his partner. Townsend and his partnerships were major exporters to the Colonies and later the United States, in fact I would believe that a very substantial portion of the business conducted was in the area of Exports.

Of interest is that on their taper-sided mugs John Townsend and Townsend & Compton had attention terminal handles rather than ball terminal handles that they used on their tulip form mugs. These handles were made by cutting off the ball terminal and flattening the end of the handle into a spade form. This seems to be common amongst London pewterers whil e those from Bewdley and Bristol used the ball terminal.

This mug measures 6" to the lip, is in very good condition with a very good touchmark.

Price: $465
If you are interested in buying this item, please call (860) 267-2146 or email hiltpewter@gmail.com