A Model 1855 Civil War Light Artillery Shell Jacket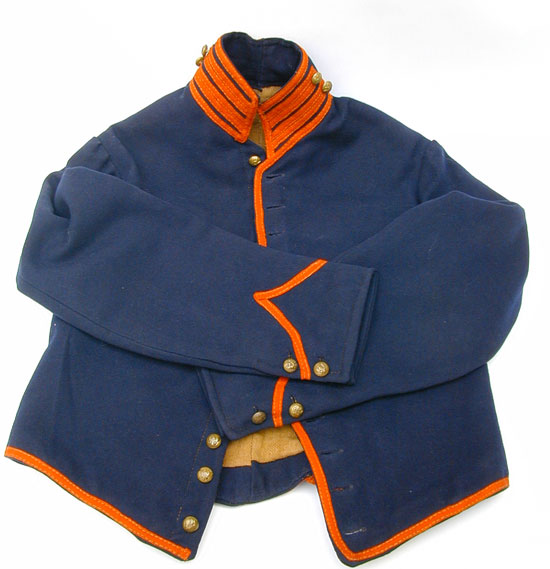 Pattern 1855 Light Artillery Shell Jacket size 1 which is a size 36" chest. This is a standard issue Civil War uniform jacket issued to light artillery troops. These came is size 1-4 with 4 being the largest. This was made by an unknown contractor as there is no maker's stamp anywhere on the jacket

Note that the piping on the neck at the collar buttons ends with a squared end. Sometimes the end is chevron shaped.

The jacket has a Shafer Inspector's mark. Shafer was an inspector at the Cincinnati Depot. Note the size 1 stamp is on the lining of the jacket to the left of the sleeve lining.

This jacket is from the collection of noted military artist Don Troiani's Collection.

Price: $1975
If you are interested in buying this item, please call (860) 267-2146 or email hiltpewter@gmail.com